The Science of Hope: Illuminating the Potential of IMSI IVF for a Promising Tomorrow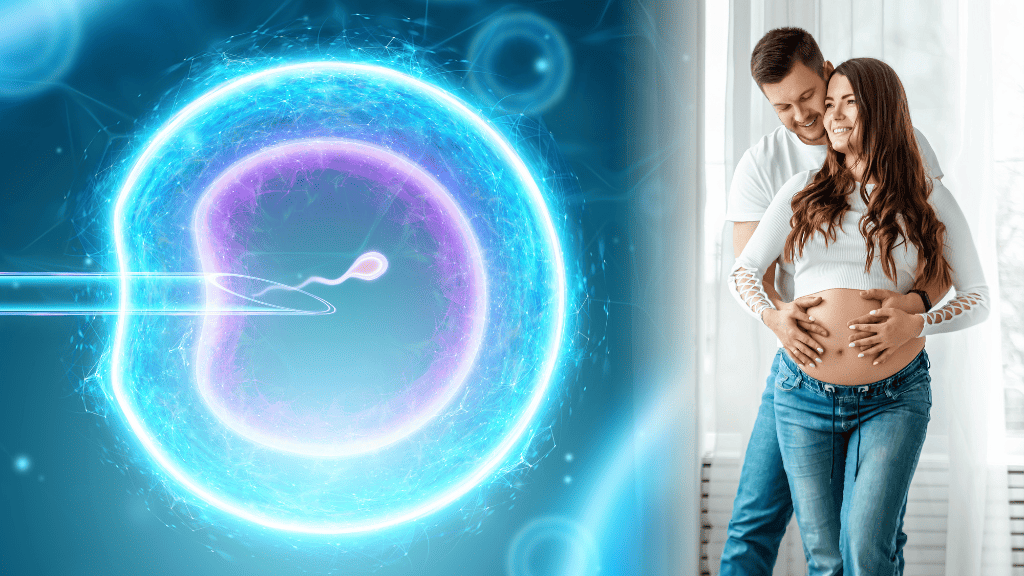 Taking the path to parenthood is a profound experience filled with hopes, dreams, and, sometimes, challenges that can be incredibly overwhelming, particularly for couples grappling with infertility. In this era of remarkable medical progress, various assisted reproductive techniques have emerged, each offering a glimpse of hope.
One such ray of hope is found in the realm of IMSI IVF. The acronym stands for Intracytoplasmic Morphologically Selected Sperm Injection – a sophisticated method that holds the potential to substantially enhance the success rates for couples longing to embrace parenthood.
What is IMSI IVF?
IMSI IVF, a groundbreaking advancement in fertility treatments, stands for Intracytoplasmic Morphologically Selected Sperm Injection. This technique refines the traditional IVF by meticulously selecting the healthiest and most viable sperm for fertilisation.
Unlike conventional IVF, where sperm is chosen based on basic morphology, IMSI employs high-magnification digital imaging to assess sperm at a much higher level of detail. This advanced selection process aims to increase the likelihood of successful fertilisation and ultimately enhance the chances of a healthy pregnancy.
In traditional IVF, sperm selection is based on magnification levels of 200-400 times. However, with IMSI, the magnification levels are increased to an astounding 6,000 times, allowing embryologists to observe sperm in much greater detail. This enhanced view enables them to identify morphological abnormalities that are otherwise undetectable, leading to the selection of the most viable sperm for fertilisation.
Advantages of IMSI IVF:
The use of IMSI in IVF provides several advantages that contribute to its high success rates:
Improved Sperm Selection: By choosing the healthiest sperm with optimal morphology, IMSI increases the likelihood of successful fertilisation and embryo development.
Enhanced Embryo Quality: The higher quality of selected sperm positively impacts embryo quality, which plays a crucial role in successful implantation and pregnancy.
Higher Pregnancy Rates: Studies have shown that IMSI IVF can significantly improve pregnancy rates compared to conventional IVF, mainly in cases of male factor infertility.
Reduced Risk of Genetic Abnormalities: IMSI aids in minimising the risk of passing on genetic abnormalities to the offspring, making it a preferred choice for couples with a history of genetic disorders.
Disadvantages of IMSI IVF:
While there are a lot of benefits with IMSI IVF, there are a few cons that need to be considered, like:
Financial Implications: The precision and technology underpinning IMSI render it a relatively costly option compared to conventional IVF methods.
Time-Intensive: The process of scrutinising sperm under high magnification can potentially elongate procedure durations, albeit marginally.
Evidential Nascentness: While the promise of IMSI is palpable, its novelty implies that long-term data regarding its efficacy is still accruing.
How is IMSI IVF different from other advancements?
While both ICSI and IMSI involve the injection of a single sperm into an egg, the differentiation lies in the calibre of sperm selection. ICSI relies on embryologists selecting sperm based on conventional magnification, which might inadvertently overlook nuanced morphological defects.
Conversely, IMSI harnesses the power of advanced microscopy, offering an all-encompassing view that empowers embryologists to cherry-pick sperm with minimal abnormalities. This heightened level of selection has the potential to result in improved fertilisation rates and superior quality of embryo development.
Why are IMSI IVF Success Rates Important?
The importance of Intracytoplasmic Morphologically Selected Sperm Injection (IMSI) IVF success rates can be a guiding light. As couples embark on their path to parenthood, they are met with an array of options, each promising hope and possibilities. But why are IMSI IVF success rates significant, and how do they influence this life-changing decision?
Here are the following reasons:
Realistic Expectations: IMSI IVF success rates provide a glimpse into achievable outcomes. They help individuals and couples form realistic expectations about their chances of conceiving through this advanced reproductive technology. With this knowledge, individuals can prepare themselves emotionally and mentally for the journey ahead.
Informed Decision-Making: Knowledge is a powerful tool when making significant life choices. IMSI IVF success rates empower prospective parents to make informed decisions about pursuing this fertility treatment. Understanding the likelihood of success enables them to weigh the benefits against potential challenges, making a choice that resonates with their circumstances.
Minimising Emotional Stress: Infertility challenges can take an emotional toll on individuals and couples. Individuals can better manage their emotional expectations by knowing the IMSI IVF success rates. This knowledge fosters resilience and helps them cope better with the ups and downs of the treatment process.
Financial Considerations: Fertility treatments, including IMSI IVF, often come with financial implications. Understanding success rates aids in financial planning. Couples can budget for multiple cycles if needed, ensuring they are financially prepared for their pursuit of parenthood.
Clinic Evaluation: IMSI IVF success rates also serve as a yardstick to evaluate the performance of fertility clinics. Clinics with higher success rates indicate better expertise, technology, and patient care. Based on these statistics, prospective parents can make more informed choices when selecting the best fertility clinic in Hyderabad.
Why Choose Felicity Fertility Clinic for IMSI IVF?
Experience and Expertise: With years of experience in reproductive medicine, our fertility specialists have a deep understanding of the challenges couples face during their fertility journey. Our experts devise personalised treatment plans to optimise the chances of success.
Cutting-edge Technology: Felicity Fertility Clinic is at the forefront of technological advancements in reproductive medicine. Our investment in the latest equipment and infrastructure ensures that our patients receive the highest quality of care.
Compassionate Care: We recognise the emotional and physical toll infertility can take on individuals and couples. At Felicity, we provide compassionate care, support, and counselling to help you navigate the ups and downs of your fertility treatment.
Holistic Approach: Our approach to fertility treatment goes beyond medical intervention. We address the overall well-being of our patients, emphasising lifestyle modifications, stress management, and nutritional support to enhance treatment outcomes.
If you're searching for the best fertility hospital in Hyderabad that offers IMSI IVF with a proven track record of success, look no further than Felicity Fertility Clinic. Our dedication to providing the highest standard of care, coupled with the exceptional results we have achieved with IMSI IVF, makes us a trusted choice for couples on their journey to parenthood.
Take the first step towards realising your dream of becoming a parent by scheduling a consultation with our expert team today. Together, we can bring hope and happiness to your life with the gift of parenthood.