The Impact of Blastocyst Culture on Embryo Development and Selection in IVF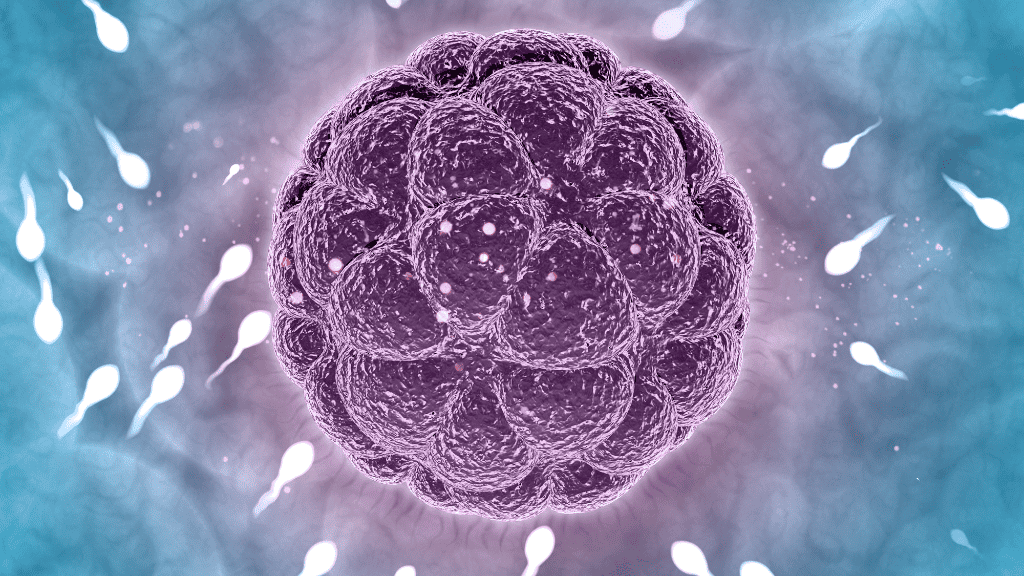 Fertility treatment can be a daunting journey for couples who are trying to conceive. The journey can be emotionally, physically, and financially draining. However, Felicity, the best fertility center in Hyderabad, has adapted to the advancements in medical technology
and research, there are now many options available for couples who are struggling with infertility. For example, the blastocyst culture in embryo selection can help in unlocking the fertility potential.
Understanding Blastocyst Culture and Transfer
Blastocyst culture and transfer is a relatively new technique in the world of fertility treatment. It involves growing embryos in a laboratory for five to six days until they reach the blastocyst stage. The blastocyst stage is when the embryo has divided into two distinct cell types, the inner cell mass, and the trophectoderm. At this stage, the embryo is ready to be transferred to the uterus for implantation.
Benefits of Blastocyst Culture in Embryo Selection
Enhanced Embryo Development
Blastocyst culture allows embryos to undergo further development in the laboratory, mimicking the natural process that occurs in the woman's uterus. This extended culture period enables the identification of embryos with a higher potential for implantation and pregnancy success, as only the most robust embryos typically reach the blastocyst stage.
Improved Selection Criteria
By observing embryos as they progress to the blastocyst stage, embryologists can assess important developmental milestones, such as the formation of the inner cell mass and trophectoderm. This information provides additional criteria for embryo selection, allowing embryologists to choose embryos with a greater likelihood of implantation and healthy fetal development.
Increased Implantation Rates
Blastocyst culture enables the identification and transfer of embryos with a higher implantation potential. The embryos that reach the blastocyst stage have demonstrated greater developmental competence and are more likely to implant successfully in the woman's uterus, leading to increased pregnancy rates in IVF.
Reduction in Multiple Pregnancies
Blastocyst culture allows for the transfer of fewer embryos while maintaining high success rates. By selecting the most viable blastocysts for transfer, clinics can reduce the number of embryos transferred, thereby minimising the risk of multiple pregnancies (e.g., twins or triplets) while still maximising the chances of achieving a singleton pregnancy.
Increased Opportunities for Embryo Selection
Blastocyst culture provides more time for genetic testing, such as Preimplantation Genetic Screening (PGS) or Preimplantation Genetic Diagnosis (PGD). This extended culture period allows for embryo biopsy and genetic analysis while maintaining the embryos' viability. By obtaining genetic information, clinicians can select embryos with the desired genetic profile, reducing the risk of passing on inherited genetic disorders.
Increased IVF Success Rates
Blastocyst IVF success rate is higher for implantation in the uterus due to its advanced development. These embryos have undergone crucial developmental milestones and have reached a stage where they are more likely to successfully implant and establish a pregnancy. By transferring blastocysts, fertility clinics can select the most viable embryos, increasing the likelihood of successful implantation and ultimately improving the overall success rates of IVF. The extended culture to the blastocyst stage allows for better embryo selection, ensuring that only the most competent embryos with a higher chance of implantation are transferred.
Preparing for Blastocyst Culture and Transfer Procedure
Consultation and Assessment
Schedule an initial consultation with a fertility specialist who will assess your medical history, perform necessary tests, and evaluate your fertility potential. This includes evaluating ovarian reserve, uterine health, and any potential factors that may impact the success of the procedure.
Ovarian Stimulation
Undergo ovarian stimulation to encourage the production of multiple eggs. This involves taking fertility medications, typically hormone injections, to stimulate the ovaries to produce more eggs than in a natural cycle.
Monitoring and Follicle Development
Regular monitoring through blood tests and ultrasounds will be conducted to track the growth and development of follicles in the ovaries. This helps determine the appropriate timing for egg retrieval.
Egg Retrieval
The eggs are retrieved from the ovaries using a minimally invasive procedure called transvaginal ultrasound-guided aspiration. This is usually performed under sedation or anaesthesia, and a needle is guided into the ovaries to collect the mature eggs.
Fertilisation and Embryo Development
The retrieved eggs are then fertilised with sperm in the laboratory, either through conventional insemination or intracytoplasmic sperm injection (ICSI). The resulting embryos are cultured in the laboratory for several days until they reach the blastocyst stage.
Blastocyst Selection
The embryos are assessed by embryologists to determine which ones have developed into blastocysts. The most viable blastocysts are selected for transfer, based on their quality, appearance, and developmental stage.
Endometrial Preparation
The lining of the uterus is prepared for embryo transfer through hormonal medications, usually estrogen, and progesterone. This helps create an optimal environment for embryo implantation.
Blastocyst Transfer
The selected blastocysts are transferred into the uterus using a thin catheter. This is typically a painless procedure and does not require anaesthesia. The number of embryos transferred is usually determined based on factors such as age, embryo quality, and individual circumstances.
Post-Transfer Care
After the transfer, you may be advised to take some rest before resuming normal activities. Follow-up appointments and additional hormonal support may be provided to support the implantation process.
Post-Procedure Care and Monitoring
After a blastocyst culture and transfer procedure in IVF, it is important to follow proper post-procedure care and monitoring. Here are some tips:
Rest and Take It Easy
Give yourself some time to rest and recover after the procedure. Avoid strenuous activities, heavy lifting, and excessive physical exertion. It's best to take it easy for a few days to allow your body to recover.
Follow Medication Instructions
Take any prescribed medications as directed by your fertility specialist. These may include hormonal medications to support implantation and maintain pregnancy. Follow the recommended dosage and timing to ensure their effectiveness.
Maintain a Healthy Lifestyle
Follow a well-balanced diet, engage in light to moderate physical activity, and avoid excessive stress. Optimal health and wellness can contribute to a supportive environment for implantation and pregnancy.
Avoid Harmful Substances
Stay away from smoking, alcohol, and illicit drugs, as they can have negative effects on fertility and pregnancy outcomes. It's important to create a healthy and safe environment for the developing embryo.
Attend Follow-up Appointments
Keep up with your scheduled appointments for monitoring and follow-up. This allows your fertility specialist to assess your progress, monitor hormone levels, and make any necessary adjustments to your treatment plan.
Take Care of Your Emotional Well-being
The post-procedure period can be emotionally challenging. It's important to seek support from your partner, family, friends, or a support group to help you cope with any anxiety or stress that may arise.
Monitor for Pregnancy Symptoms
Pay attention to any potential pregnancy symptoms, such as breast tenderness, mild cramping, or spotting. However, keep in mind that these symptoms can also be side effects of hormonal medications, so consult with your fertility specialist for accurate interpretation.
Communicate with Your Fertility Specialist
Stay in touch with your fertility specialist and inform them of any changes or concerns you may have. They are there to support you and address any questions or issues that may arise during the post-procedure period.
Consult the experts at Felicity IVF & Fertility Center, the best fertility center in Hyderabad, for blastocyst culture and transfer. Unlock your fertility potential.