ICSI Procedure: Your Key to Parenthood Amid Male Infertility Challenges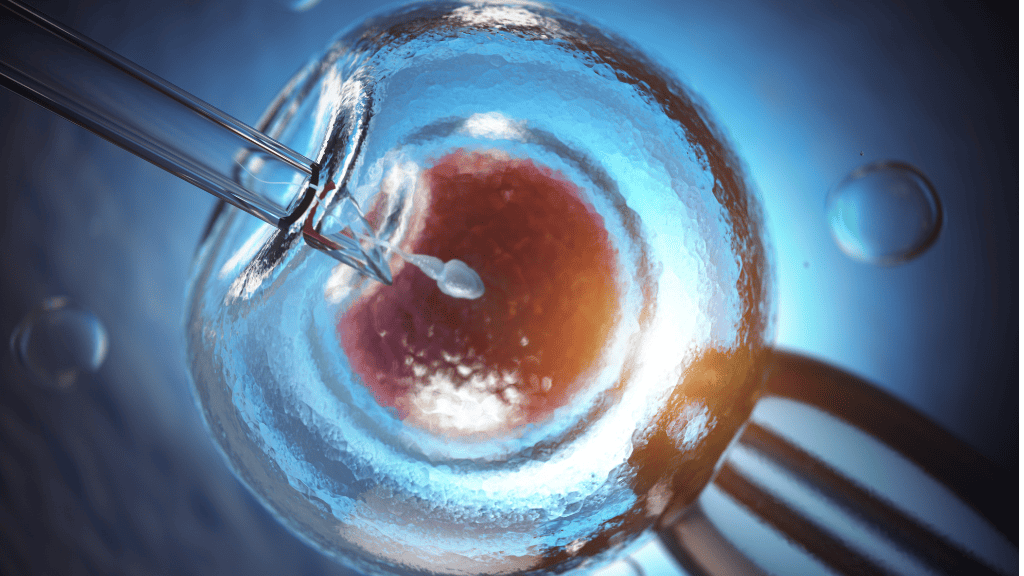 The journey to becoming parents is often filled with emotions, uncertainties, and dreams. For those facing challenges in conceiving, the advancements in medical science offer a ray of hope, and one such breakthrough is the Intracytoplasmic Sperm Injection (ICSI) procedure. Let's delve into the world of ICSI, shining a light on its procedure, and the pivotal role played by a leading fertility centre in making these dreams a reality.
How Does the ICSI Procedure Work?
ICSI is a revolutionary assisted reproductive technique that has transformed the lives of countless couples facing male infertility issues. Unlike traditional IVF (In Vitro Fertilisation), where an egg and sperm are fertilised in a laboratory dish, ICSI takes the process further. This procedure involves injecting a single sperm directly into an egg, significantly increasing the likelihood of fertilisation.
ICSI not only addresses male infertility but also aids in cases where previous IVF attempts have shown limited success. This procedure enables the fusion of sperm and egg with unparalleled precision, increasing the likelihood of a successful pregnancy. As a result, ICSI has transformed the lives of numerous couples who have faced fertility challenges, providing them with renewed hope and the prospect of holding their long-awaited bundle of joy.
Indicators to Get ICSI Procedure
Male Infertility Issues: ICSI is recommended when there are male infertility issues like:
Low sperm count
Poor sperm motility (movement)
Abnormal sperm morphology (shape)
Previous IVF Failures: Couples who have experienced low or failed fertilisation rates in previous IVF cycles can benefit from the targeted approach of ICSI.
Frozen Sperm: If the male partner has frozen sperm samples with limited viability, ICSI can be used to maximise the chances of successful fertilisation.
Obstruction or Azoospermia: In cases where there is a physical obstruction preventing sperm release or azoospermia (absence of sperm in the ejaculate), ICSI can overcome this challenge.
Unexplained Infertility: When couples have unexplained infertility and other treatments have been ineffective, ICSI can provide a solution by directly introducing the sperm to the egg.
Advanced Maternal Age: For couples where the female partner has advanced maternal age, ICSI can improve the chances of successful fertilisation due to potential declines in egg quality.
Genetic Concerns: In cases where the male partner carries a genetic condition that might be passed onto the offspring, ICSI can be coupled with pre-implantation genetic testing to ensure healthy embryos are selected for transfer.
Fertility Preservation: ICSI can be used in cases of fertility preservation, such as when a male partner is undergoing cancer treatment and wishes to preserve his fertility before treatment affects sperm quality.
Severe Male Factor: In instances where the male partner has severe infertility factors that significantly reduce the chances of natural fertilisation, ICSI provides a viable solution.
Desire for Higher Success Rates: Couples seeking higher success rates and want to maximise their chances of conception may opt for ICSI if male infertility factors are present.
Advantages of the ICSI Procedure
High Success Rates: The ICSI procedure has garnered remarkable success rates, particularly for couples facing male infertility issues. The direct injection of healthy sperm into the egg ensures a higher likelihood of fertilisation, making ICSI a promising option for those who have struggled with conventional methods.
Overcoming Male Infertility: ICSI offers hope to couples where the male partner has a low sperm count, poor sperm motility, or abnormal sperm morphology. By selecting the healthiest sperm and injecting it directly into the egg, ICSI circumvents these challenges, offering a path to conception.
Genetic Screening: ICSI enables the option of pre-implantation genetic screening (PGS) to detect any genetic abnormalities in embryos before implantation. This screening process is particularly beneficial for couples with a history of genetic disorders, reducing the risk of passing on hereditary disorders to the offspring. It not only enhances the chances of successful fertilisation but also contributes to the overall well-being of the future child, reducing the risk of inherited genetic disorders.
Enhancing Embryo Quality: With the precise selection of the healthiest sperm, ICSI contributes to the development of high-quality embryos. This improves the chances of successful embryo implantation and pregnancy.
How to Proceed With Your Fertility Journey at Felicity
The journey towards successful ICSI treatment begins with a comprehensive assessment of the couple's medical history, previous fertility treatments, and diagnostic tests. Felicity, one of the best fertility centres in Hyderabad, is a team of compassionate and experienced medical professionals dedicated to providing personalised treatment to every couple looking to become parents. This approach is the cornerstone of our commitment to achieving the best possible outcomes.
Once the tailored treatment plan is in place, the ICSI procedure unfolds through several precise stages. A single sperm, selected for its health and vitality, is delicately injected into the egg. This procedure is performed by experienced embryologists in a controlled environment, ensuring the best chances of fertilisation. The resulting embryos are then carefully monitored, with the highest-quality ones chosen for transfer into the uterus.
How long does it take to get pregnant with ICSI?
After the embryo transfer, a crucial phase of the Intra-Cytoplasmic Sperm Injection (ICSI) procedure begins—the waiting game. This period is often referred to as the "two-week wait" and is a time of anticipation, hope, and patience as you eagerly await the outcome of your ICSI cycle. Here's what you can expect during this period:
Embryo Implantation: Following embryo transfer, the embryos need time to implant into the uterine lining. This process, known as implantation, is crucial for a successful pregnancy. It typically takes about 6 to 10 days after the transfer for implantation to occur.
Hormonal Changes: As the embryo implants, your body's hormonal levels begin to change. Some women might experience mild spotting or cramping, which can be normal during this time.
Symptoms and Sensations: Many women become hyper-aware of their bodies during the two-week wait. While some may experience mild symptoms such as breast tenderness, fatigue, or mood swings, others might not feel any different from usual.
Incredible Results of ICSI
The success rate of ICSI is a testament to its effectiveness. Couples who have struggled with male infertility issues can find renewed hope through this procedure. The ICSI procedure significantly improves the chances of successful fertilisation, leading to higher-quality embryos and increased implantation rates. This increased efficacy has not only provided joy to countless families but has also transformed the landscape of infertility treatment.
Conclusion
In the realm of fertility treatments, Intra-Cytoplasmic Sperm Injection (ICSI) emerges as a beacon of hope for couples facing male infertility challenges. This revolutionary technique bridges the gap between dreams and reality, offering a lifeline to those on the path to parenthood.
As you begin this extraordinary journey, we at Felicity emerge as a nurturing partner. With a blend of cutting-edge science and compassionate care, Felicity stands ready to guide you through every step. Felicity is not just a fertility centre; it's a place where hope is cultivated, dreams are cherished, and the miracle of parenthood comes to life, proving that every effort counts in creating the family you've always envisioned.