Getting Pregnant after 30: Tips and Insights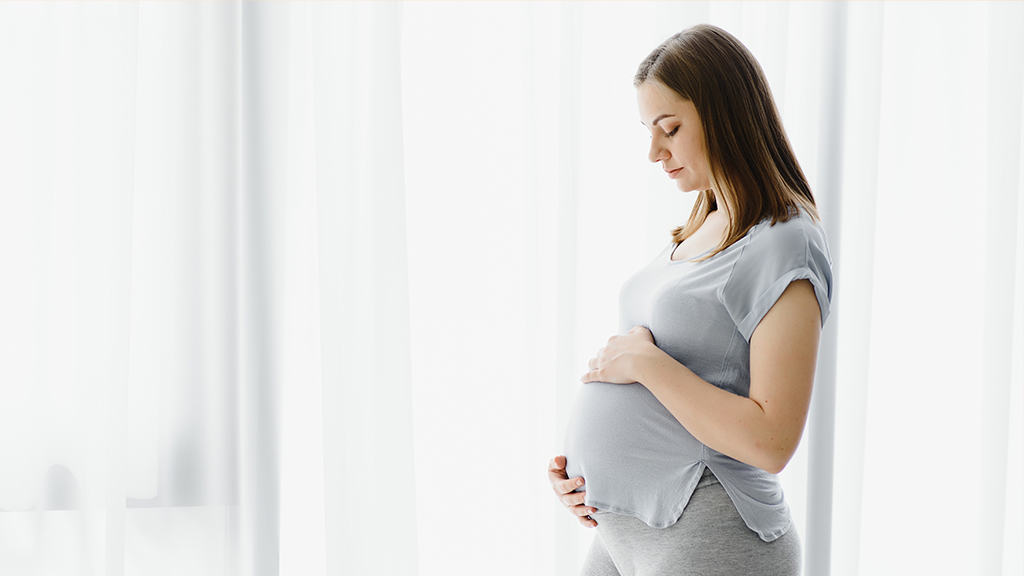 Infertility hasn't always been an open topic for discussion. As conversations around infertility continue to grow, so does our understanding of the many methods available to address these challenges. There are numerous ways to assist you in conceiving and starting a family today. Let us take a look at the world of infertility solutions, with a specific focus on finding the best IVF centre in Hyderabad for those looking to start their journey to pregnancy after the age of 30.
Pregnancy in Your 30s
Entering your 30s is an exciting phase of life. You might have achieved personal and professional milestones, and now you're considering starting a family. While it's perfectly possible to get pregnant in your 30s, there are a few essential points to ponder upon.
Pregnancy in your 30s is quite common and generally considered a healthy and viable time to start or expand your family. Many families are starting at this age. Like in other ages, make necessary adjustments to promote a healthy pregnancy.
If you have any underlying health conditions, such as diabetes or high blood pressure, make sure they are well managed during pregnancy. Regular check-ups and consultations with specialists may be necessary.
In your 30s, you might be more emotionally and financially stable, which can provide a nurturing environment for your child. On the flip side, fertility naturally declines during this decade and the chances of conception decrease. This is where IVF comes in and becomes a game-changer, offering a ray of hope to those facing fertility challenges.
What is IVF?
IVF, or In Vitro Fertilisation, is an effective medical procedure that offers hope to individuals and couples facing fertility challenges. In this process, eggs are retrieved from the ovaries and fertilised with sperm in a laboratory. The resulting embryos are then carefully monitored and, when ready, implanted in the uterus.
IVF may also involve additional techniques, such as preimplantation genetic testing (PGT) to screen embryos for genetic disorders before transfer, or the use of donor eggs or sperm in cases of severe infertility.
It is a complex and costly procedure, and success rates can vary depending on several factors, including the age and health of the individuals involved. It's essential to consult with a fertility specialist to determine if IVF is an appropriate option for your specific situation and to discuss the potential risks and benefits.
Factors Affecting IVF and Pregnancy
Age and Fertility- Age is perhaps the most critical factor when it comes to fertility and IVF success. As you enter your 30s and beyond, fertility naturally declines. Women are born with a finite number of eggs, and their quality also diminishes over time. This reduction in both quantity and quality can make it more challenging to conceive naturally. IVF can offer hope to those facing age-related fertility issues.
Health and Lifestyle Choices- Your overall health and lifestyle choices play a pivotal role in your fertility journey. Factors such as maintaining a healthy body weight, regular exercise, and a balanced diet can positively impact your fertility. It's essential to adopt a healthy lifestyle to optimise your chances of success with IVF.
Underlying Medical Conditions- Certain medical conditions can impact your fertility and the success of IVF treatment. Conditions such as polycystic ovary syndrome (PCOS), endometriosis, and uterine fibroids can affect your reproductive health. Seeking early diagnosis and treatment for these conditions can be crucial in your fertility journey.
Partner's Fertility- It's essential to consider both partners' fertility when undergoing IVF. Male infertility issues, such as low sperm count or poor sperm motility, can impact the chances of successful fertilization. In such cases, treatments like Intracytoplasmic Sperm Injection (ICSI) may be recommended.
IVF Clinic and Specialist- The choice of your IVF specialist is a critical factor. Opting for a reputable clinic with experienced and skilled fertility specialists can make a substantial difference in your IVF journey. Consider factors like success rates, patient reviews, and the range of services offered by the clinic when making your decision.
Emotional Well-being- The emotional aspect of fertility cannot be overlooked. The stress, anxiety, and emotional toll that fertility treatments like IVF can bring are significant. It's essential to prioritise your emotional well-being and seek support from professionals or support groups when needed.
Best IVF Specialist for Pregnancy After 30
Now, let's turn our attention to a crucial aspect of your journey – finding the best IVF specialist in Hyderabad to guide you through the process. A reputable IVF specialist can make all the difference, providing the expertise and support you need during this emotionally charged journey.
Comprehensive IVF centres are hope for couples aiming to conceive. These centres offer a holistic approach, ensuring support throughout your entire IVF journey. From preconception preparation to the delivery of a healthy baby, they've got you covered.
Comprehensive IVF centres provide multiple services, including preconception counselling, fertility testing, embryo transfer, and post-delivery care. They're not just about medical procedures; they offer emotional support, financial counselling, and educational resources.
Many IVF centres even have in-house psychological counselling as well to help you navigate the emotional challenges of infertility. Moreover, these centres grant you access to a team of highly trained and experienced fertility specialists. 
Compassionate Support During IVF
In this journey, compassionate support is an invaluable ally. It's the emotional and physical backing that helps you navigate the ups and downs of IVF. Compassionate support can come from healthcare providers, family, and friends.
Healthcare providers offering compassionate support take the time to listen to your concerns and fears. They provide information, guidance, and reassurance throughout the IVF process. They understand that IVF is not just a medical procedure but a life-changing experience.
Family and friends who offer compassionate support are there to lend an ear and a shoulder to cry on. They offer practical assistance, from cooking meals to running errands, recognising that IVF is a collective effort.
Best IVF Specialists in Hyderabad
If you're on the path to overcoming infertility issues and seeking the best IVF treatment in Hyderabad, look no further than Felicity IVF & Fertility Centre. Our team of seasoned fertility specialists is ready to guide you through the IVF treatment process with personalised care and unwavering support. Reach out to us today to schedule a consultation and embark on your journey towards parenthood.
Embarking on the journey of pregnancy after 30 can be a rewarding experience with its unique challenges. IVF offers a promising solution for those facing fertility hurdles, providing renewed hope for building a family.
Remember, your choice of IVF specialist can make a significant impact on your journey's success. Comprehensive IVF centres offer not only medical expertise but also emotional and psychological support, creating a holistic approach to fertility treatment.
As you navigate the emotional and physical aspects of IVF, don't underestimate the power of support from healthcare providers, family, and friends. It's a journey you don't have to face alone.
So, if you're considering IVF treatment in Hyderabad, explore your options, seek support, and take proactive steps to maximise your chances of pregnancy in your 30s. With the right guidance and unwavering determination, the dream of parenthood can become a beautiful reality.