Understanding Recurrent Pregnancy Loss: Causes and Treatments in Best IVF Center in Hyderabad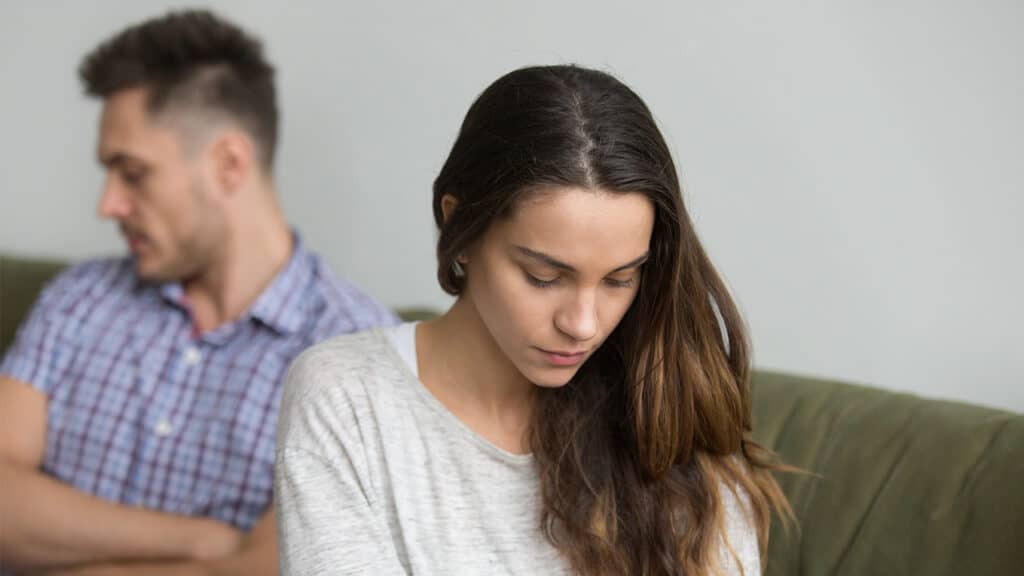 If you have experienced the heartbreak of losing a pregnancy more than once, then you know how devastating recurrent pregnancy loss (RPL) can be. RPL is defined as the loss of two or more consecutive pregnancies before the 20th week of gestation. It is a complex issue that affects approximately 1% of couples trying to conceive. At Felicity IVF & Fertility Centre, the best IVF centre in Hyderabad, we try to understand the causes and find the right treatment forward.
RPL can be a challenging and emotional experience for couples. While most pregnancies end in a live birth, a significant number of pregnancies result in miscarriage, stillbirth, or neonatal death. When a woman experiences RPL, it can be difficult for her to understand why it is happening and whether or not she will ever be able to carry a pregnancy to term. Fortunately, with proper diagnosis and treatment, many couples can go on to have a healthy pregnancy.
Causes of Recurrent Pregnancy Loss
RPL can be attributed to various potential causes, encompassing chromosomal abnormalities, hormonal imbalances, autoimmune disorders, structural abnormalities in the uterus, and environmental factors. Chromosomal abnormalities are the prevailing cause, contributing to approximately 60% of RPL cases. Additionally, thyroid disorders, polycystic ovary syndrome (PCOS), diabetes, and advanced maternal age are identified as potential factors. Nevertheless, it is important to note that in some instances, no specific underlying cause can be determined, highlighting the complexity and multifactorial nature of RPL. Accurate diagnosis and personalized management are crucial for effectively addressing RPL and providing appropriate support to individuals experiencing recurrent pregnancy loss.
Risk Factors for Recurrent Pregnancy Loss
Multiple factors contribute to an increased risk of RPL. Advanced maternal age is a significant risk factor, as women over 35 have a higher likelihood of chromosomal abnormalities in eggs, leading to RPL. Unhealthy lifestyle choices, such as smoking and alcohol consumption, can damage DNA in both eggs and sperm, further elevating the risk of RPL. Obesity, with its hormonal imbalances, poses additional risks, including gestational diabetes and preeclampsia. Understanding these risk factors is crucial for individuals and healthcare providers to implement appropriate measures to mitigate the risk of RPL and enhance the chances of a successful pregnancy. At Felicity IVF & Fertility Centre, the best fertility centre, we try to understand the causes and find the right treatment forward.
Diagnosis of Recurrent Pregnancy Loss
If you have experienced recurrent pregnancy loss, your doctor may recommend testing to identify the underlying cause. When diagnosing RPL, various diagnostic tests are employed. Blood tests are conducted to assess hormone levels and identify any hormonal imbalances that could contribute to RPL. Genetic testing is utilized to detect chromosomal abnormalities, which are a common cause of RPL. Imaging tests, including ultrasound, hysteroscopy, and MRI, play a crucial role in identifying structural abnormalities within the uterus that may hinder successful pregnancies. Additionally, a hysterosalpingogram (HSG) may be recommended to evaluate the fallopian tubes for blockages, as impaired tubal function can also lead to RPL. These diagnostic measures enable healthcare professionals to determine the underlying causes of RPL and devise appropriate treatment strategies.
Treatment Options for Recurrent Pregnancy Loss
The treatment options for RPL are tailored to the specific underlying cause. When the cause remains unknown, supportive care with close monitoring and emotional support is often advised. If a hormonal imbalance is identified, medications can be prescribed to restore hormonal equilibrium. Surgical intervention may be required to address structural issues in the uterus or remove uterine fibroids. In cases where chromosomal abnormalities are detected, In Vitro Fertilization (IVF) treatment with preimplantation genetic testing (PGT) can be recommended to increase the chances of a successful pregnancy. The treatment approach is individualized to address the underlying cause and optimize the prospects of a healthy pregnancy.
IVF Treatment for Recurrent Pregnancy Loss
For couples experiencing RPL, IVF treatment often emerges as a recommended option. IVF involves stimulating the ovaries to produce multiple eggs, which are retrieved and fertilised outside the body in a laboratory setting. After fertilisation, the resulting embryos undergo Preimplantation Genetic Testing (PGT), enabling the screening for chromosomal abnormalities. This screening helps select healthy embryos for transfer to the uterus, thereby increasing the likelihood of a successful pregnancy. IVF treatment, although emotionally and financially demanding, can offer renewed hope and potential success for couples navigating the challenges of RPL.
Success Rates of IVF Treatment for Recurrent Pregnancy Loss
The success rates of IVF treatment for Recurrent Pregnancy Loss (RPL) vary based on several factors, including the woman's age, the underlying cause of RPL, and the quality and number of embryos transferred. Generally, IVF treatment has shown high success rates in helping couples achieve healthy pregnancies following RPL. However, it is crucial to recognise that the treatment does not guarantee success, as individual circumstances and fertility outcomes can differ. It is important for couples to have realistic expectations and consult with their healthcare professionals to understand their specific chances of success with IVF treatment for RPL.
Emotional Support for Couples Experiencing Recurrent Pregnancy Loss
Experiencing pregnancy loss can have a profound emotional impact on couples, necessitating the need for adequate emotional support and counselling. It is crucial to seek out available resources to help navigate the grief and stress associated with RPL. Support groups, individual counselling sessions, and online forums are valuable outlets for connecting with others who have shared similar experiences and finding solace in shared understanding. By accessing emotional support, couples can receive guidance, empathy, and coping strategies to navigate the challenges of RPL and promote emotional well-being throughout their journey. Your doctor from Felicity IVF & Fertility Centre, the best IVF center in Hyderabad, will also be able to refer you to a mental health professional who specialises in fertility issues.
Coping with Recurrent Pregnancy Loss
Coping with pregnancy loss requires prioritising self-care and nurturing the emotional well-being of both partners. This entails considering taking time off from work to process the grief, seeking solace and understanding from friends and family, and engaging in self-care practices such as exercise, meditation, or pursuing hobbies. Open and honest communication with your partner about feelings and concerns is vital for mutual support. Additionally, if necessary, seeking professional help from therapists or counsellors who specialise in fertility and pregnancy loss can provide invaluable guidance and assistance during this challenging journey.
RPL may feel overwhelming, but it is crucial to remember that hope shines through the clouds of uncertainty. Every couple's journey is unique, and with the right support and care, your dreams of a healthy pregnancy can become a reality. At Felicity IVF & Fertility Centre, our dedicated experts are committed to providing personalized care and tailored treatment options. Let us be your guiding light, offering compassion, expertise, and cutting-edge technology to help you overcome RPL and embrace the joy of parenthood. Together, we will navigate this journey, holding onto the belief that miracles can happen, and your dreams will come true.